Here it is folks…as promised. This is how clay plaster (significantly) affects ambient humidity.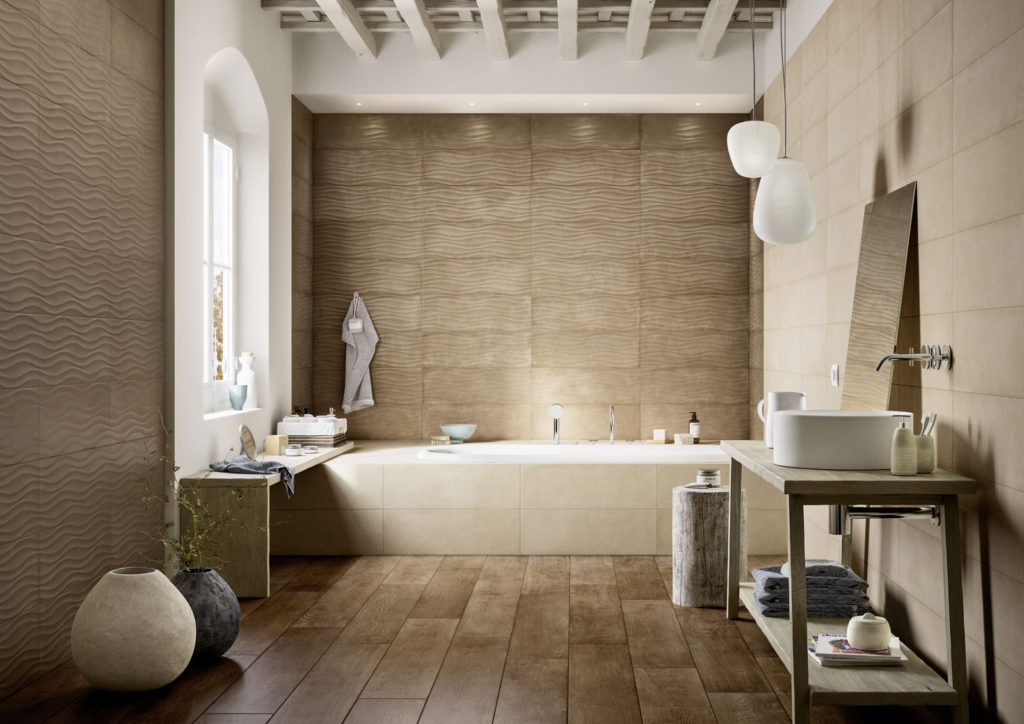 Do you have humidity problems in your home? How about the basement? If you've had enough of condensation pouring down the windows and causing all kinds of ugly, perhaps we can help.
The bathroom: finished in American Clay natural plaster, loma. You can see a post about that family adventure here.
Not only will you be solving your humidity problems, you will also be choosing the healthiest, environmentally responsible alternative to cover your walls. Clay is perhaps the oldest building material. But it's not just for mud huts and ancient buildings! As a veneer, it has a beautiful modern application that enhances any home or work place.
The set up: 7 minute steaming shower (106-108 F, a typical temperature for a shower), door closed, NO fan. Check out the results…
Give us a call or fill out the form to tell us what your humidity or moisture problems are and we'll see if natural clay plasters are a good fit to solve them.