This is a lime plaster sample (intonachino medium, fine and Carrara) I just made for a client looking to transform their living space.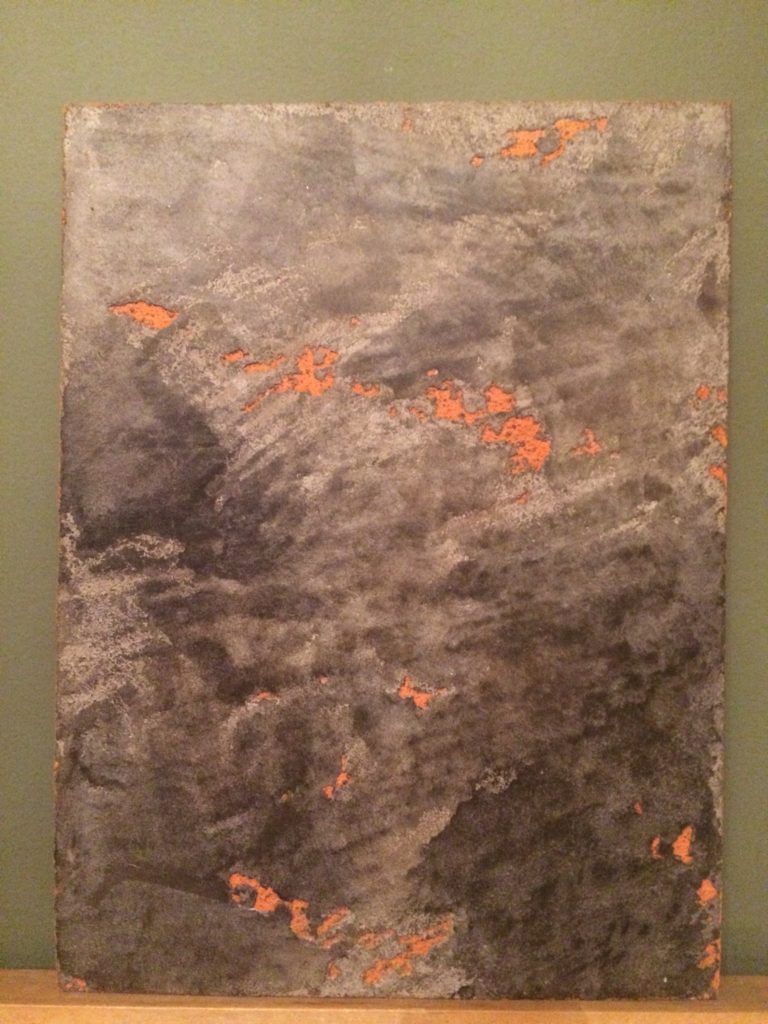 The colours are taken from the tile in the kitchen. The photo of the tile here is deceiving (or the sample one is!), but rest assured, the colours match up in real life. The three small plaster tiles next to the stone tile match the colours I used today. Thank you Andrew from Riva's Ecostore for diligently working with me to get the colours just right!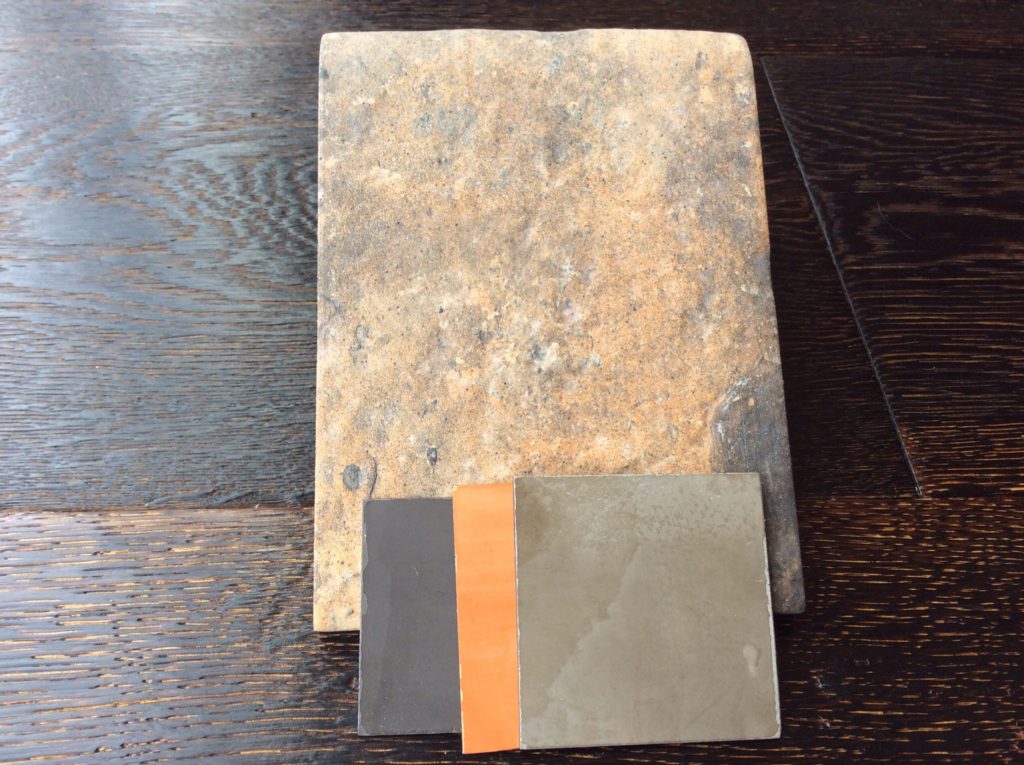 I live for creative opportunities like this
Originally, as the condo was being built, the client instructed the builder to create a rough concrete look. What they got was something that looked like exterior stucco parching: flat, uninteresting and "acrylically" feeling. Needless to say they were disappointed.
I told them we could do what they originally desired but these clients saw the possibilities and opened their mind to something a little more creative. I love them for it!
They haven't signed off on it yet so I might be back here tomorrow with another creation ?
Lime plaster is so versatile, authentic and is pure potential in a pail . Why choose "faux finishing" when you can have a real stone finish on your wall?