It is not surprising that Rocky Mountain Soap Company has chosen clay plaster as their dominant store display material.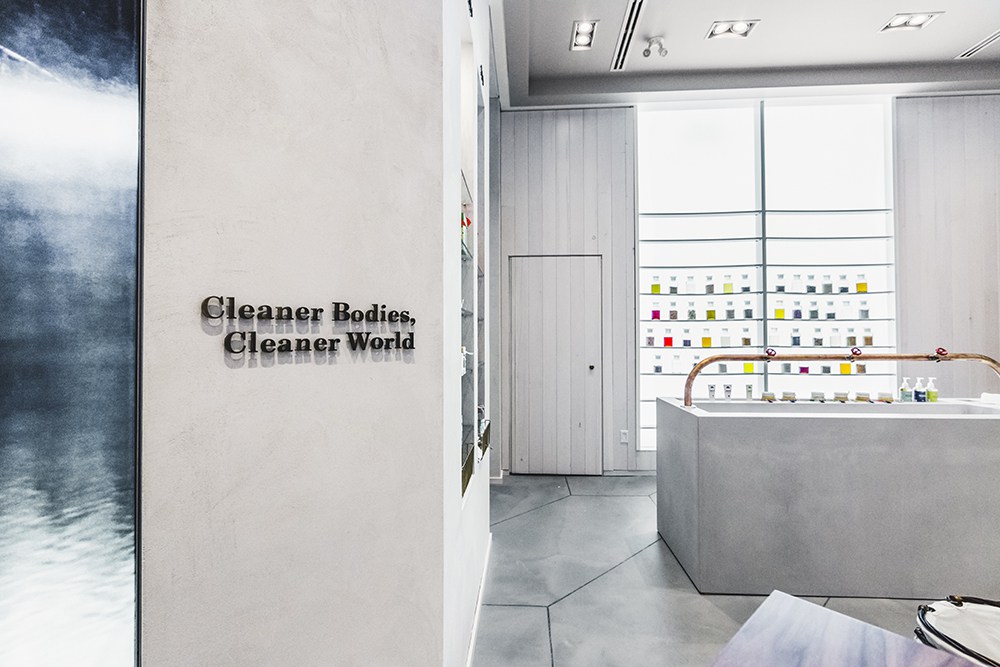 If you know anything about Rocky Mountain Soap and its 2 owners, you know how important and crucial sustainability and all things healthy is for them as people, and for the company. Their products are second-to-none, and their commitment to provide the cleanest, friendliest, best-in-class products is absolute. This naturally extends to their choice of building materials and building processes in all their stores.
Ecowalls is so proud to be part of the Rocky Mountain Soap adventure! We connect on all our core values and they appreciate not only the intrinsic value of what we bring to the table, but also the artistry and creativity that goes into all our projects. Photos here are of their West Edmonton Mall store. We did this store back in October of 2015. There is also one at Market Mall, in Calgary, that is identical in material and displays, and almost the same in layout. Can't wait for the next one!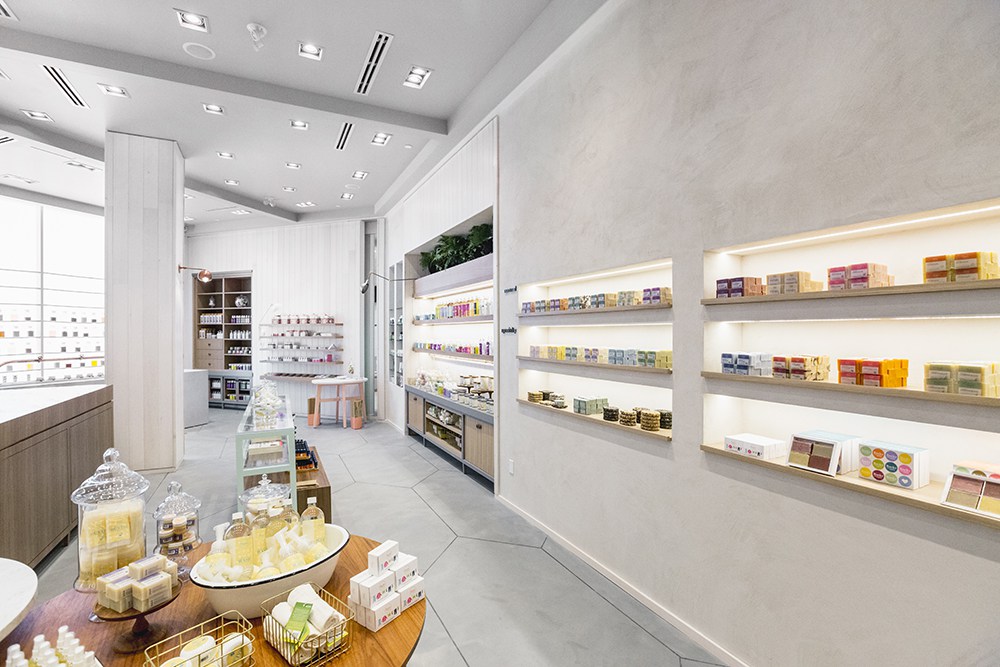 Close your eyes. Imagine your bathroom walls enveloped in pure, natural clay. You have just stepped out of your long, hot, steaming shower. The first thing you notice is the smell: the unmistakable scent of loamy earth permeates. The second thing you notice is the mirror: there's no fog in it. All that steam was literally 'breathed' in by the walls. That is pretty cool all by itself.
But it points to something even better. As all that moisture slowly gets "exhaled" back into the air over the next few hours, negative ions infuse the room–the natural process that happens whenever earth and water meet. And negative ions are really good for you.
Now THAT is cool!
Call us and we will make it happen! (403) 540-2014
Or come visit us at our "defacto" showroom at GOLDGRASS HOME, in the heart of Inglewood in Calgary, AB.