Think of all the places you and your family have been to in the past 5 years from which you sought some kind of healing:
(Hot) Yoga studio
Chiropractor
Acupuncturist
Massage therapist
Plastic Surgery/Rejuvenation Clinic
Psychologist/Psychotherapist
Dentist
The list goes on and on…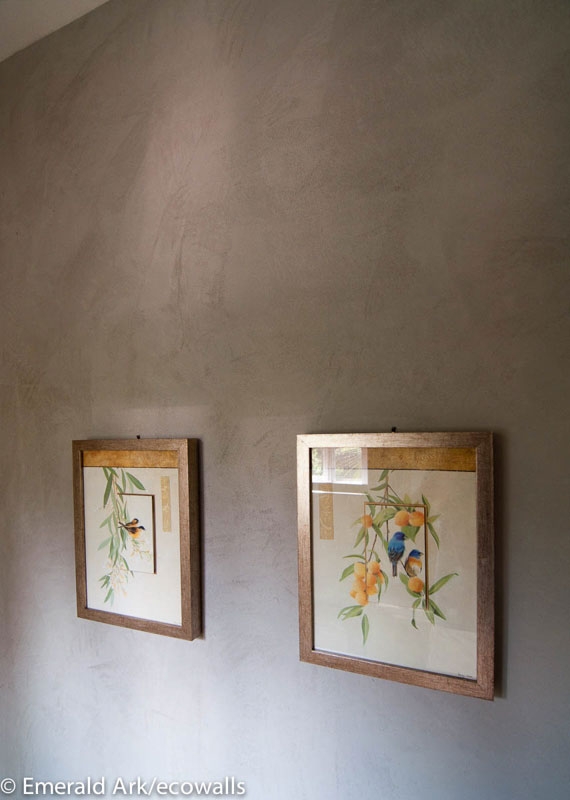 Wouldn't it inspire confidence if your health practitioner cared enough you to surround you with walls that not only were beautiful and soothing, but also contributed to your healing experience? If they already have clay plaster on their walls, then say thank you!
Clay is such a versatile material: You probably already knew that it can be ingested (bentonite clay) for some remarkable healing/detoxifying properties. In fact, traditional use of clay as medicine goes back to prehistoric times.
You probably also knew that clay is one of the oldest building materials on Earth. Between one-half and two-thirds of the world's population, in traditional societies as well as developed countries, still live or work in a building made with clay as an essential part of its load-bearing structure. It's a primary ingredient in many natural building techniques, such as adobe, cob, cordwood, and rammed earth.
But did you know that natural clay plastered walls also exhibit properties that are beneficial to your health?
Even zero V.O.C paint can't make that claim.
Here is a run down of what some of these properties are click me!
And here is an account of a very tuned-in business owner who figured it out and wanted her clients to reap the benefits click me!
Natural clay plaster + [insert health practitioner business here ] = A Match Made in Heaven!
So…go on! Ask your health practitioners if they know about the health advantages of natural clay plasters.
ecowalls specializes in the application of natural plasters such as American Clay and traditional Italian lime plaster, for commercial or residential projects. Look around. If you think natural plasters are a good fit for you: